Principles of Conscious Parenting
Conscious parenting asks you to step outside the traditional box of thinking and learn to engage and connect with your children before you discipline for the sake of convenience. It does not require you to abandon all your parenting practices, just to be mindful as you parent.
Give your child the benefit of the doubt.
Remember that we are a collection of everything we've ever observed, heard, read and seen. As we view the world, we collect, sort and file away our experiences as reference points for how to react in the future.
These experiences are built upon memory after memory giving us the total sum of our lives and our outlook on the world. Everything can be completely changed by altering the experiences. Starting at a young age gives your child the best possible outcomes.
Fill the hearts and minds of children with acceptance, understanding, and confidence allowing their positive experience to inform their future choices. 
---
Help is Here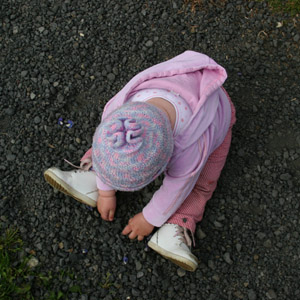 I want to help you shift from a traditional (power-based) view of parenting to a relational view of children and bringing your focus back to building a stronger bond between you and your kids. Secure attachment, using empathy to resolve conflict and by making it a priority to create a safe place for the expression of ALL feelings and needs is how you will see change in your home.
This does not mean that you allow all behaviors or that you do not enforce limits. Rather, that you have faith that age-appropriate cooperation will come with development and through empathetic understanding, emotional connection and validation, the teaching of self-regulation and the nurturing of the parent-child relationship. 
Your influence will be stronger with a loving, non-judgmental approach to discipline than with fear-based, conditional techniques aimed at seeking at short-term compliance or unwavering obedience.
We must understand how and why punishment disconnects us from our children and emphasizes conditional love. We must recognize that discipline can't always occur in the exact moment of conflict because it requires reflection. First, we need to process and regulate our feelings.
Regulation is the key to successful problem-solving and regulation is not present during emotional meltdowns when our stress response system takes over. It takes unconditional support as well as lots of repetition in order for these lessons to sink in and form positive behavioral patterns in our children.
Development of the more complex brain skills happens slowly and unfolds uniquely for each child but here are some general tips recommended by the work of speaker and author, Alfie Kohn's, and his books on unconditional parenting and education.
13 PRINICPLES OF CONSCIOUS PARENTING
by Alfie Kohn
Be reflective.
Reconsider your requests.
Stay focused on your long-term goals.
Put your relationship first.
Change how you see not just how you act.
R-E-S-P-E-C-T.
Be authentic.
Talk less, ask more.
Be mindful of your child's age.
Attribute to children the best possible motive consistent with the facts.
Don't stick to no's unnecessarily.
Don't be rigid.
Don't be in a hurry.
I love hearing from you, so leave me a comment below. Share your stories, post your challenges and if you benefited from this article, consider sharing it with a friend!
comments powered by

---