About Lori Petro, B.S.Ed.

You're listening to Mothersong LA - World Music Circle for Families





Media Kit & Bio
Speaker One-Sheet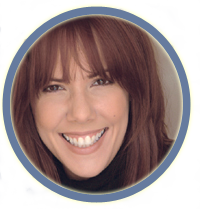 Lori Petro is a Mom, Children's Advocate and Educator.  After an emotionally challenging childhood and a personal journey of healing, Lori took her passion for social justice, her degree in education, and a background in entertainment on a mission to change the way we speak to each other. She founded  TEACH through Love to raise awareness of verbal and emotional abuse through parent-teacher education and media advocacy.
An inspiring speaker with a girl-next-door likability, Lori is a passionate advocate for the ethical treatment of children and stands firm in her belief that children can be raised without fear and punishment.
Gifted with an intuitive ability to see beyond the surface conflicts that plague family and school dynamics, Lori brings to light what's really going on behind behavior. She is sought-after speaker and compassionate parent educator known for leaving audiences feeling empowered and prepared for a shift in consciousness.
Lori believes raising emotionally healthy children is a challenge to be met with an open mind and her work gives you the practical tools to do just that!
With a growing international audience, Lori is the host of TEACHable Moments, a weekly video series, and she has been a featured guest on radio and a speaker at conferences, online summits and professional development events bringing awareness and peaceful conflict resolution tools to parents, educators and caregivers who are searching for new ways to inspire kids and instill self-discipline.
Her training materials are used by schools, therapists and community organizations worldwide and offer a unique perspective on how to use empathy as a window inside the minds and hearts of our children. Her courses show parents and teachers how to increase cooperation and mutual respect by improving their relationships with kids.
Lori is available to speak at schools and events and regularly hosts online parenting classes, monthly support calls for members, and special topic webinars.
To learn more about Lori or TEACH through Love, connect with us on the TEACH through Love Facebook Page or drop us a line here.
---
Mission Statement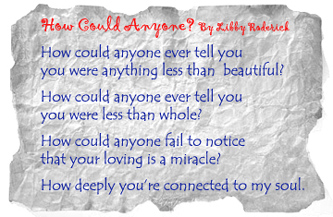 TEACH through Love, Transforming the Emotional Abuse of Children is an organization dedicated to raising the global awareness of emotional abuse and transforming the pain of childhood trauma into a passion for life by promoting empathy, compassionate communication and peaceful conflict resolution.
Everyday millions of children are verbally and psychologically mistreated. Although the most widely recognized forms of abuse are Physical and Sexual, at the core of all abuses is Emotional Abuse.
These systematic attacks on a child's emotional well-being and sense of self-worth have become a national epidemic.
At the same time, it appears our societal norm has devolved into blindly encouraging the development of the ego at the expense of the human spirit. We have become a nation that delights in mockery rather than humor - people who acknowledge cruelty toward others as a tool more powerful than love .
We have disconnected so completely that we willingly engage in the dysfunction mirrored for us nightly in the 30-minute replays of popular "situation comedies" or the latest reality farce.
But in homes all over America, the reality is not so funny.
Bound by fear and relishing in illusory symbols of status and power, we choose to spiral through life clinging to our reputations, our homes, our cars and our jobs as if they defined our very existence and our children are paying the price.
Every time a child commits suicide or goes on another school shooting rampage, we struggle to understand why? Fingers are pointed in every direction - at the media, the music industry, video games, lack of morality in America, the NRA, but our fingers are never turned inward, toward our own hearts.
It is time to recognize our own words and actions as the cause of an ever-eroding respect for life.
It's time to begin the healing of our hearts.
---
Make the Promise Now! 
Download TEACH Awareness Flyer 

---