You want to enjoy your kids.
You want to enjoy being a parent.
Somewhere along the line, those two goals got lost in the everyday grind, and enjoyment was replaced with anger, impatience and frustration. You need more than discipline tricks and time-out spots.

You need change.
I'm going to show you how to restore your influence, reclaim your peace, and create healthy, intimate relationships with your kids. So that finally - you can make requests that get HEARD.
You are the catalyst for change in your family, and I can help you discover the power you have inside yourself to transform your family!

---
"Thank you for your newsletter
and videos, they are fantastic!"
- Nicole H., California


"I  share these with others
every chance I get."
-Sara C., Wisconsin

---
I was feeling my way through a personal journey of healing and self-discovery while living in Los Angeles, fully dedicated to a career in the arts, and my childless, unmarried ways.
Unexpectedly, life had other plans.
Since "rooting for the underdog" and "questioning the status-quo" appeared to be my two most natural instincts, it seemed I was destined for a life of speaking my truth. And so, it followed that my truth asked me to overcome my greatest fears - standing up for my beliefs, having children, and responding with compassion (instead of reacting with fear) to conventional thinking.
I never actually heard my "biological clock" start to tick (probably because my own childhood left me lukewarm on the idea of parenting) but I was working on a script about a similarly dysfunctional family when inspiration struck and a mission was born (not my daughter - she came later).
The words "TEACH through Love" - Transforming the Emotional Abuse of CHildren, flashed on the screen of my mind in a moment of goose-bumpy insight and ignited my passion for promoting the ethical treatment of children. It was then that I set out to bring greater awareness to the ways in which we speak to each other.
My Intentions
My main goals are to show parents how to use emotionally intelligent discipline to create kick-ass, happy relationships with their kids and to raise the global awareness of empathy and compassionate communication through media outreach, community building, parent-teacher education, and sharing my personal journey of being the kid no one understood.
Why?
Because growing up, I had a tough time living in the world. The negativity, the fear, the cliques, the social rules, the blame, the criticism, the harsh words, the family-induced guilt, and the punitive, shame-based systems of discipline and education -- it all made me want to run away and hide, forever.

Honoring Sensitivity
I was so sensitive that I could accurately sense the emotions of others to the point of becoming physically ill, but I could not communicate my thoughts and feelings in ways that made sense to others.
This caused a lot of pain, misunderstanding and people to think some
unthinkable
things about me.
See, I was one of
those kids
.
You know the kid who...
doesn't seem to fit in.


always says the wrong thing.


is disorganized and anxious.


has a hard time making and keeping friends.


can't manage conversations or even utter "hello" to people.



---
YOU KNOW - that kid who is difficult to discipline and hard to understand.
I was every parent's nightmare. I had a serious attitude problem and challenging authority was something I felt instinctively drawn to from an early age.

This was not because I was a "bad kid," but because I was experiencing sensory overload and executive function troubles while feeling deeply misunderstood, disrespected, disconnected and demoralized by the treatment of my elders. Not a good combination for success.
Nowadays, I am a passionate advocate for improving adult-child communication to build healthy, stable family relationships - the exact things I had the most trouble sorting out.

But, no matter what the parenting "experts" advise, there really is NO expert advice that replaces YOUR own intuitive knowledge about what you and your child need to thrive.
I NEED YOU. Together, we can spread the word about this revolutionary path to creating intimate, INFLUENTIAL relationships with children.

Because that's what parents really want, right? Strong bonds and influence!

I hope that the information offered here will open you up to a new understanding of your role as parent, educator or caregiver and provide you with the resources to create cooperative, meaningful relationships with your children, as you give them the skills they need to communicate and relate to the world in healthy ways.

If you are looking for new ways to connect with your children, students, or anyone in your life, I invite you to take a journey with me as we shift from fear to love. Click HERE to get started.

Warmly,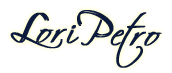 Speaker - Child Advocate - Parent Educator
---