How to Set Limits Your Kids Will Respect! 
What's holding you back from using conscious communication?
Let's dig deep and investigate why you can't seem to stop arguing, nagging, or punishing your kids.
Share your thoughts, and leave a comment below.
---
"This class is helping our family so much. I want you to know that I have read countless books and blogs, and talked to everyone around me for advice, but nothing compares to the perfect fit of this class for us. I am so happy to have concrete and practical methods to apply and real language that I trust to use! You are doing a most important job!!! Thank you!"
- Yasmin & Billy Shaddox, California
---
ENROLL IN THE FULL SERIES FOR $99 - THIS WEEK ONLY!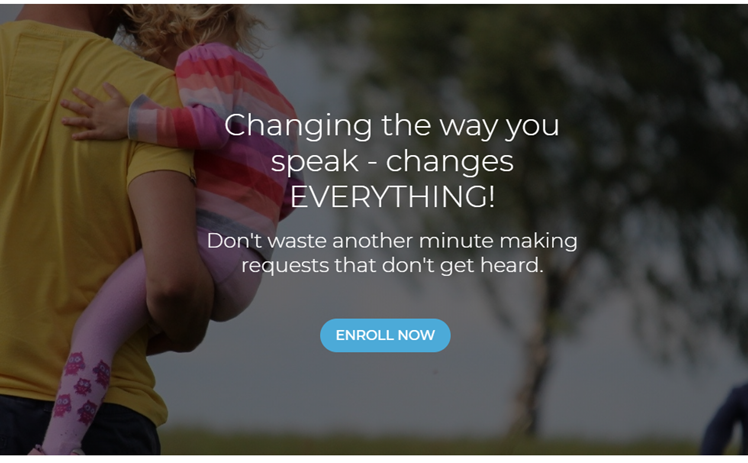 Learn to use language that builds respect, teaches self-regulation, and strengthens your influence.



If this sounds like you...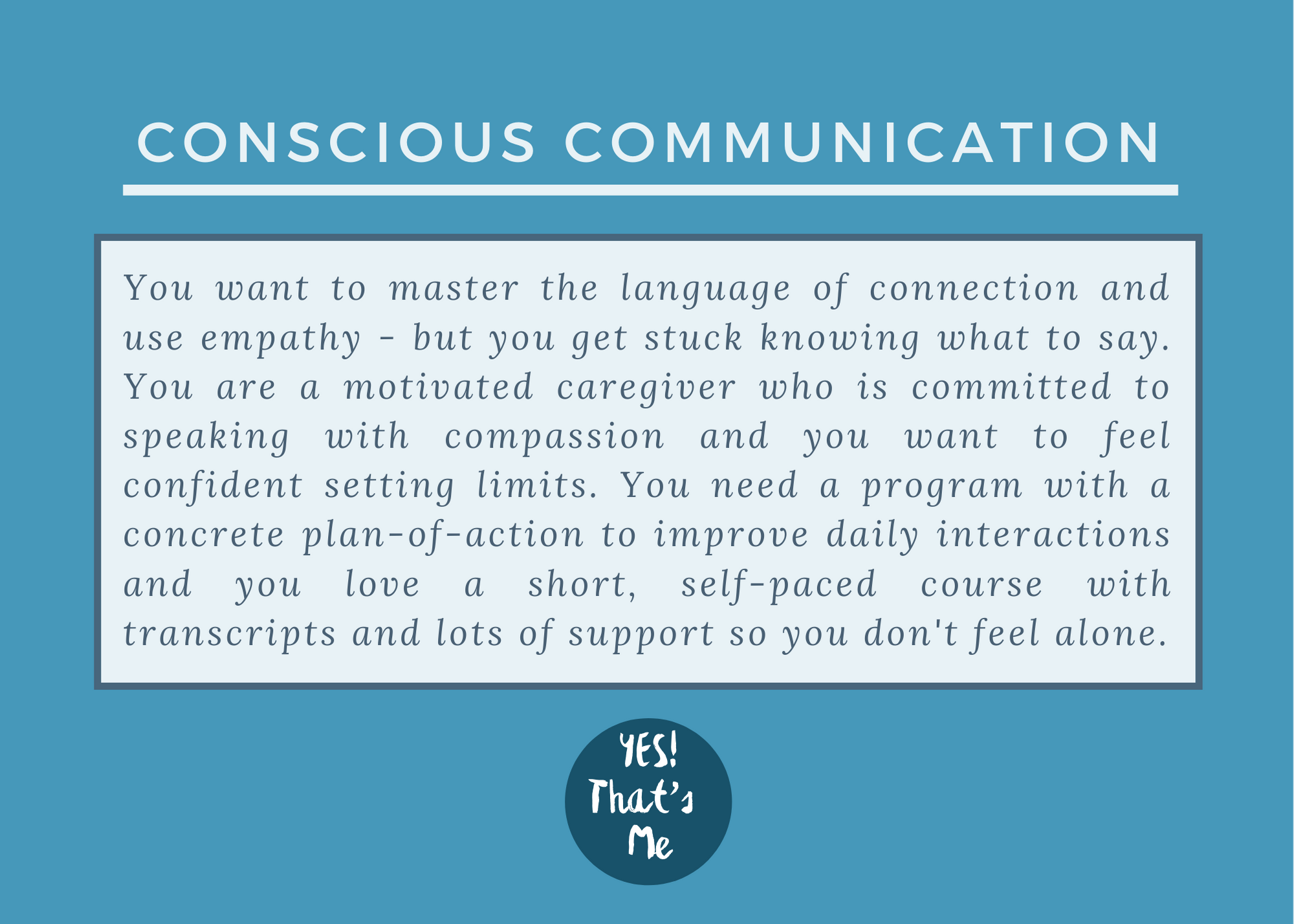 Then my Conscious Communication course is for YOU!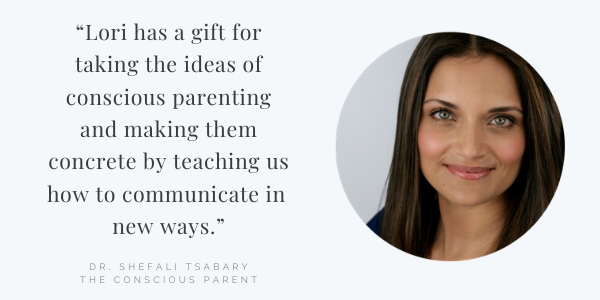 You know how it goes... 

You're on a schedule.
You need to get things done.
You feel unheard and misunderstood.
So, you launch into auto-pilot trying to control your kids, unintentionally unaware of what they're actually learning from your actions.

I can't stop yelling.
They make me so angry!

Why can't they just listen?
Why is everyone asking you to use "empathy" and expecting that to magically change EVERYTHING? 
It's not your fault. You're missing a critical piece of the puzzle.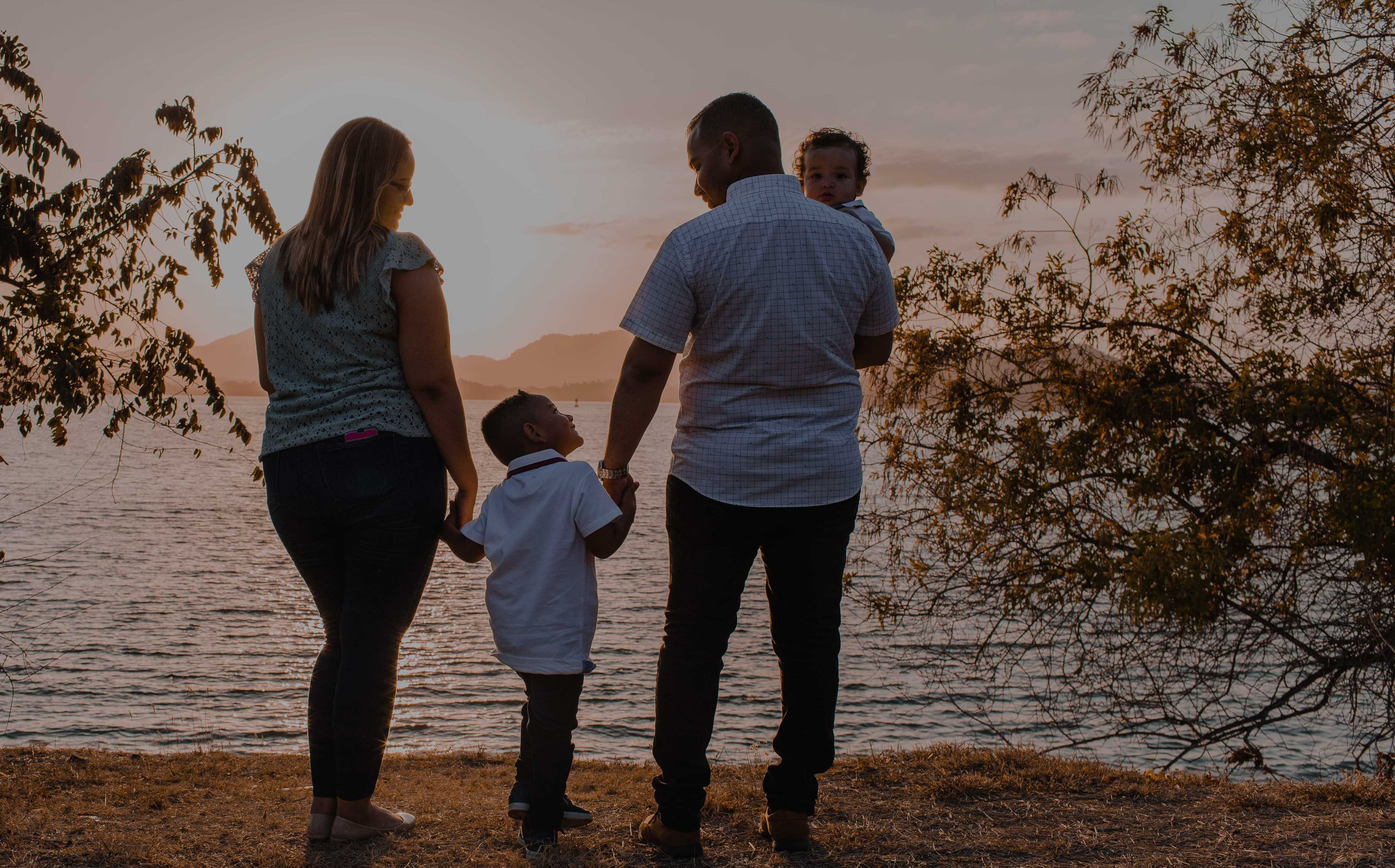 I've got a framework for creating the kind of connection that you really want by helping you become more mindful, aware, and responsible for your words and actions!

The way to help your children take control of their behavior is NOT through consequences and rewards.
It's time to create LONG-TERM change in your home without relying on external tools.


I'll show you how. Check out the course details and enroll today. 
(AND SAVE $100 THIS WEEK ONLY!)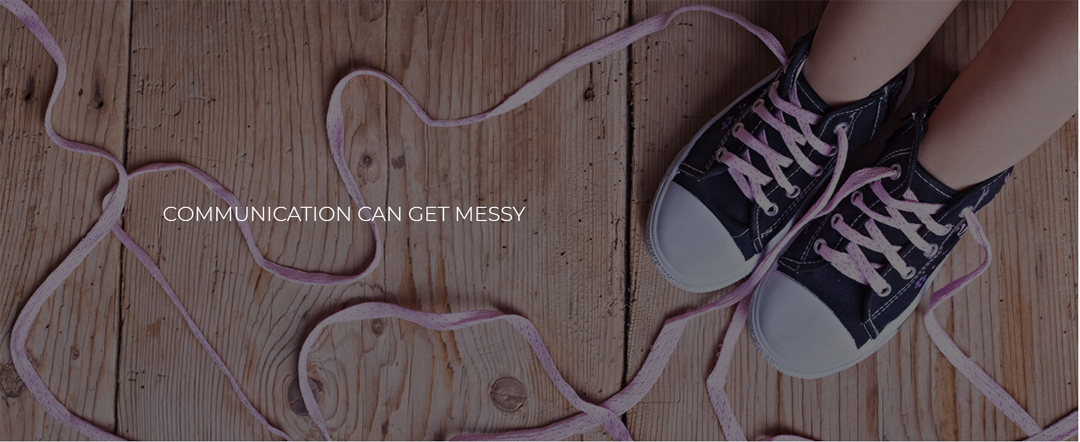 GRAB THIS 3-LESSON SERIES FOR JUST $99!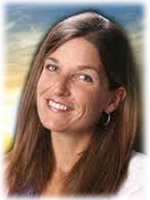 "Lori Petro has created a catalyst to ignite greater intimacy, consciousness and truth within families and in turn, change our world. TEACH through Love is a powerful model - a true gem for parents and educators everywhere."
- Annie Burnside, M.Ed., Author of Soul to Soul Parenting 
---
"When my daughter reached toddlerhood I knew I wanted to parent from a place of love, mutual respect and understanding. Having experienced something completely different as a child, I did not have the tools to parent in this way. Conflicts often ended with feelings of frustration, anger, guilt, and thwarted progress toward the end result I actually wanted. When I stumbled upon Lori's website, my heart sang with joy.  It was exactly what I was looking for. 
Working with Lori in person and through her membership program has been an absolute gift from God!  The monthly support calls are invaluable!  She has given me the tools to create a cooperative, respectful and connected relationship with my daughter.  Lori's passion for educating parents shines through in everything she does.  I am forever grateful to her for the results we experience in our home everyday.  We are all so much happier!"  
- Jen & Ed Miskiel, Pennsylvania


---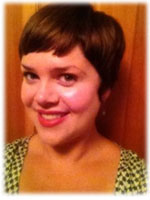 A few years ago I discovered TEACH through Love and embarked on a journey filled with hope and determination. Thanks to Lori and the TEACH model I have learned the tools I needed to shift my parenting from unconscious to conscious, from power-over to relationship-with.
As a teacher these tools have also allowed me to support this shift in others. In September 2012, I opened the first TEACH through Love inspired school. I can honestly say that my journey over the last 2 years has been transformative, powerful and nothing short of amazing. This is how we change the world! 

- Emily McCrea, Founder & Director, Downtown Community School, Arizona

---