You must follow BOTH steps below to enroll in the program.
Note: Please fill out an application and schedule your registration meeting ONLY if you're ready to enroll in the program and pay your deposit. 

The meeting is not a Q&A session, but a chance for us to meet, complete your registration, and process your tuition payment for the upcoming session.  If you have questions about the program, please reach out via email or call 1-844-279-0118.

---
1. Fill out the Application
2. Schedule Your Registration Meeting 
After you fill out the application, please follow the prompts to schedule your registration meeting (so we can meet and you can make sure this is the right course for you!).**  
---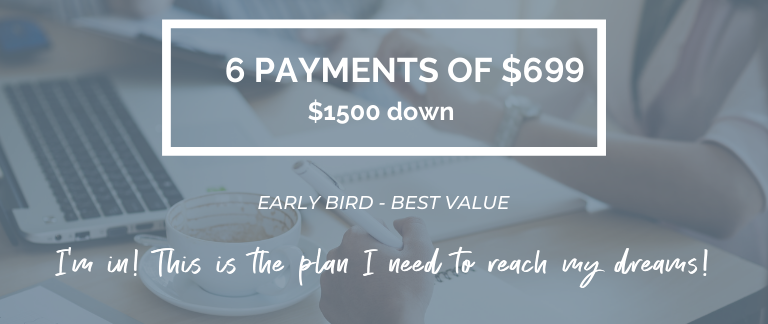 ---
Already scheduled and ready to enroll? Early enrollment in the next live session is currently open for the next TWO WEEKS ONLY. Save your spot below.
**If you do not complete STEP 2, your application will not be considered at this time.