---
ASK LORI!
Do you have a parenting question that you MUST ASK?
Q&A's will be posted on the
Examiner.com
or via FB VIDEO on
WEDNESDAYS
.
Now you can get real advice AND contribute to helping others by sharing your parenting struggles. Help me to help others by asking your toughest questions about parenting and discipline!
What is your BIGGEST obstacle to Conscious Parenting?
Now using VIDEO to interact with you online!
Trouble viewing this video? Click here to watch online!
Tell Oprah About TEACH through Love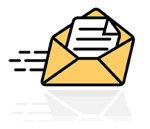 Supernanny
had her say, now it's time to tell The OPRAH SHOW about conscious parenting & non-punitive discipline.

Submit your e-mail to OPRAH and tell her why the revolution to TEACH through Love is important to YOU!




Workshops & Seminars

Moms Club of Hollywood/West Hollywood
I will be speaking about conscious parenting and non-punitive discipline at the Moms Club monthly meeting in April.
WHEN: MOMS CLUB MEETING - APRIL 9, 2010 @10am Plummer Park Community Center
7377 Santa Monica Blvd. West Hollywood, CA 90046 - MAP


Want to have Lori speak at your event or school?
E-mail Now!
to find out more about seminars or private coaching.





1. Conscious Parenting Advice - Ask Lori!
2. Elicit More Cooperation from your Kids
3. The Shift Away from Traditional Parenting - Part I

The TEACH tool is a step-by-step process of conflict resolution. Forget yelling, threatening, begging or bargaining - start connecting with your kids.
How are you feeling? Fine, good, okay?
When our kids respond like this, it doesn't tell us much, does it? Expand your emotional vocabulary!
Learn to name YOUR EMOTIONS! Download and Share the - POSITIVE FEELINGS LIST
There is so much going on lately - classes, products, workshops and online community building. Thank you for sharing your experiences and for building awareness of the NEW PARENTING PARADIGM!
---

Wishing you a fantastic adventure wherever you may be!
Warm regards,


---
Lori Petro | TEACH through Love
Transforming the Emotional Abuse of Children
www.teach-through-love.com/about-us.html
Los Angeles, CA 90065 | Direct: (323)793-0852

KNOW SOMEONE WHO MIGHT ENJOY THIS INFORMATION? Share it with friends and family by simply clicking "Forward" in your email program.

DO NOT REPLY TO THIS MESSAGE. This message was sent from an unmonitored address, and all replies are automatically discarded.
---
Back to Back Issues Page