Hi,



If you have any trouble displaying this e-mail
or viewing the images, you can click here to view archived issues online.


September 2010 EDITION


---
September 22, 2010
Volume II Issue 5
Hello Friends,
Happy Fall! ...or Happy Spring to our friends down under! :) This time of the year marks either a harvest or a rebirth depending on your position on the globe.
Regardless, it is a time where cycles are ending and new beginnings are afoot.
What new cycle are you entering right now? How about your child? New jobs, homes, developmental phases, birthdays, 1st days of school, new classes, peers, adventures? How can we prepare our children and ourselves for these new transitions?
One great way is by remaining in the heart space.
When you feel stressed or angered, the fastest way back to calm is through your heart. Did you know that your heart has its own central nervous system and that there are more pathways connecting your heart to your brain than there are connecting your brain to your heart?
The heart is responsible for much more of our emotional sensations and flexibility than previously thought. Emotions are not just mental expressions. There are important physiological changes behind our feelings.
The GREAT NEWS is that we also have the power to guide our emotions where we need, regain our sense of personal peace and this power lies within our own hearts.
Check out Transforming Anger: The HeartMath Solution for Letting Go of Rage, Frustration, and Irritation if you or your child struggles with anger and learn how to harness the power of your heart. And check out our Facebook discussion for more on the heart-brain-body connection.

If you are a parent struggling with difficult behaviors, you may have reached the end of your rope and not sure how to cope or how to help your child.
Heather Forbes (Beyond Consequences Institute) is holding an online conference Every Day is Mother's Day to support Moms is making the shift from fear to love. This online conference is designed to help you return to happiness, love, and peace by removing the imprinted patterns in your brain that keep you lost in cycles of fear and pain.
You know that you have to do something to make a change. But how do you clear emotional pain and let go of the unconscious memories that may be influencing your present-day actions?
Find out during this 5-day online retreat.

---
Did you miss our Stress Proof Your Kids Webinar?
It was so successful, we'll be holding another session on WED 10/6 @6pm Pacific.

Learn more about stress-proofing your kids in this complimentary online parenting class with clinical therapist Elizabeth Walther. Join me on October 6th for this informative webinar and receive special discounts on classes and products.


Warmly,
Lori






F.R.E.E Online Parenting Class!
STRESS-PROOF Your KIDS
Got Kids? Have stress...
DATE: 10/6/10
TIME: 6pm PDT
LOCATION: On your computer or phone!
Hosted by TEACH founder, Lori Petro & clinical therapist Elizabeth Walther. Click here to LEARN MORE.
Kids come into the world with a set of tools that determine how they handle life events. As parents we can either add to, take away or neglect their tool kit. Teach your kids how their body sensations connect to their emotions and thoughts to stress-proof their systems! REGISTER HERE.

---
Local Classes...
Some local parents are interested in starting a group class in Glendale, CA. See the facebook page for details or click here to request MORE INFO!
(4wks - $125/pp $165/couple) - Online group class may also be possible.



Purchase Our Introductory Audio Class Recording
WHAT: The ABC's of Conscious Parenting
WHERE: On your computer.
TUITION: $17 only $8.95


This 90-minute class is packed with key principles behind behavior, brain science, child development and includes simple tools for using effective discipline and compassionate communication.
---
Transform Your Parenting Audio Series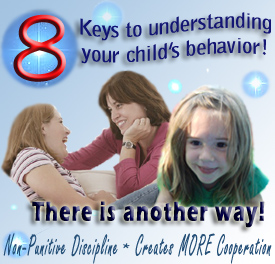 WHAT: Transform Your Parenting Audio Series
WHERE: On your computer.
TUITION: $65 only $44 Over 4.5 hours of information to build your emotional awareness and understanding of conscious parenting. There is no formula, there is only compassion and understanding. Read the COURSE OUTLINE
Are you and your kids constantly arguing?
Are everyday routines a battle?
Would you like to know how to connect and communicate effectively with your kids to solve problems without power struggles?
You can NOW!
What people are saying...
"Thank you, Lori. You have transformed our house."
~ Diane D.

"Great webinar - amazing information!!!"
~ Michelle G.

"Thank you so much, Lori, for this valuable, supportive and very helpful information. My husband and I feel empowered and comforted ourselves, knowing that we now have better tools to be better parents to our son."
~ Melanie A.

"GREAT webinar! I learned so much and I love the personal aspects of the session."
~ Soni S.

"Lori gave me an example and I used it... Wow! My daughter's eyes popped out of her head! This stuff really works."
~ Julie F.

"This seminar gave me a new perspective on parenting."
~ Mark F.


Want to have Lori speak at your school, organization or event? E-mail Now! to find out more about lectures, seminars and private coaching.



TEACH Online Bookstore
Visit the Online Parenting Bookstore for personally selected book recommendations.
Show your support for LOVE by displaying the TEACH logo on your STUFF!
Visit the new TEACH through Love E-STORE for merchandise - T-shirts, mugs and more!




The TEACH tool is a step-by-step process of conflict resolution. Forget yelling, threatening, begging or bargaining - start connecting with your kids.
Learn to identify the feelings that accompany behavior. Download and share the POSITIVE FEELINGS LIST and the NEGATIVE FEELINGS LIST.

Thank you for sharing your experiences and for building an amazing community of awareness, inspiration and support! Wishing you a fantastic adventure wherever you may be!
Warm regards,


---
Lori Petro | TEACH through Love
Transforming the Emotional Abuse of Children
www.teach-through-love.com * Los Angeles, CA 90065

KNOW SOMEONE WHO MIGHT ENJOY THIS INFORMATION? Share it with friends and family by simply clicking "Forward" in your email program.

DO NOT REPLY TO THIS MESSAGE. This message was sent from an unmonitored address, and all replies are automatically discarded.
---