Hi,



I wanted to let you know about an upcoming Parent Ed Support Group in the Los Angeles area.

Holidays are stressful!
Families are demanding!! School is out!!!

Come find solace and support - THIS MONDAY DECEMBER 20th at The Green Bean - Kids Re-sale Shop & Community Family Resource.

Join me for inspiration and information @7pm. Learn about behavior and the brain, tools for communicating and solutions to managing conflict and stress. Share your stories and be supported by other conscious parents!
12/20/10 @7pm
The Green Bean
5060 Eagle Rock Blvd.
Los Angeles, CA
$5 Suggested Donation
(session will run approx.60-90 minutes)



Hosted by: Lori Petro, Parent Educator, TEACH through Love
Please RSVP: Yes, I'm attending!

*Morning session starting in 2011.

---
Purchase Our Introductory Audio Class Recording
WHAT: The ABC's of Conscious Parenting
WHERE: On your computer.
TUITION: $17 only $8.95


This 90-minute class is packed with key principles behind behavior, brain science, child development and includes simple tools for using effective discipline and compassionate communication.
---
Transform Your Parenting Audio Series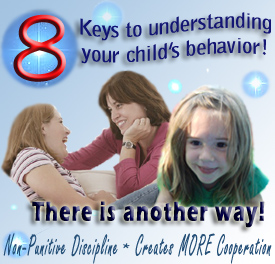 WHAT: Transform Your Parenting Audio Series
WHERE: On your computer.
TUITION: $65 only $44 Over 4.5 hours of information to build your emotional awareness and understanding of conscious parenting. There is no formula, there is only compassion and understanding. Read the COURSE OUTLINE
Are you and your kids constantly arguing?
Are everyday routines a battle?
Would you like to know how to connect and communicate effectively with your kids to solve problems without power struggles?
You can NOW!
What people are saying...
"Thank you, Lori. You have transformed our house."
~ Diane D.

"Great webinar - amazing information!!!"
~ Michelle G.

"Thank you so much, Lori, for this valuable, supportive and very helpful information. My husband and I feel empowered and comforted ourselves, knowing that we now have better tools to be better parents to our son."
~ Melanie A.

"GREAT webinar! I learned so much and I love the personal aspects of the session."
~ Soni S.

"Lori gave me an example and I used it... Wow! My daughter's eyes popped out of her head! This stuff really works."
~ Julie F.

"This seminar gave me a new perspective on parenting."
~ Mark F.

Thank you for sharing your experiences and for building an amazing community of awareness, inspiration and support! Wishing you a fantastic adventure wherever you may be!
Warm regards,


---
Lori Petro | TEACH through Love
Transforming the Emotional Abuse of Children
www.teach-through-love.com * Los Angeles, CA 90065

KNOW SOMEONE WHO MIGHT ENJOY THIS INFORMATION? Share it with friends and family by simply clicking "Forward" in your email program.

DO NOT REPLY TO THIS MESSAGE. This message was sent from an unmonitored address, and all replies are automatically discarded.
---