Hi,



Happy End of Summer! If you have any trouble displaying this e-mail
or viewing the images, you can click here to view archived issues online.


SUMMER 2010 EDITION


---
August 25, 2010
Volume II Issue 4
Hello Friends,
As the summer comes to a close and children head back to school, they (and you?) may feel restless for those lazy summer days, not quite ready for the early morning rush to school and evenings filled with fuss about homework and extra-curricular car-pools.
Others may not have experienced a break from the school year frenzy, their days filled with camp and busy working schedules for Mom and Dad. No doubt, the stress can be high sometimes.
So how do you recharge?
Or more importantly, how do you maintain a buffer to the daily challenges of family life? How can you teach your children to become resilient and avoid burn-out when the demands placed on them from teachers, coaches, peers and others is often so high?
Stress-management and the development of coping skills are rightly emerging as vital tools for parents. In order to respond to the chaos that multiple people living under one roof can experience, we must take the time to understand our stress and learn about our kid's stress.
To recognize the body's signals and to know what to do when emotions are rising are crucial skills that children need to build their emotional flexibility.
Learn more about stress-proofing your kids in my upcoming complimentary online parenting class with clinical therapist Elizabeth Walther. I hope you'll join me on Sept. 20th for this informative webinar.
Until then, enjoy a safe and stress-free Labor Day holiday.

Warmly,
Lori



F.R.E.E Online Parenting Class!
STRESS-PROOF Your KIDS
Got Kids? Have stress...
DATE: 9/20/10
TIME: 10am PDT
LOCATION: On your computer!
Hosted by TEACH founder, Lori Petro & clinical therapist Elizabeth Walther. Click here to LEARN MORE.
Kids come into the world with a set of tools that determine how they handle life events. As parents we can either add to, take away or neglect their tool kit. Teach your kids how their body sensations connect to their emotions and thoughts to stress-proof their systems! REGISTER HERE.

---
Local Classes...
Some local parents are interested in starting a group class in Glendale, CA. See the facebook page for details or click here to request MORE INFO!
(4wks - $125/pp $165/couple) - Online group class may also be possible.



Purchase Our Introductory Audio Class Recording
WHAT: The ABC's of Conscious Parenting
WHERE: On your computer.
TUITION: $17 only $8.95


This 90-minute class is packed with key principles behind behavior, brain science, child development and includes simple tools for using effective discipline and compassionate communication.
---
Transform Your Parenting Audio Series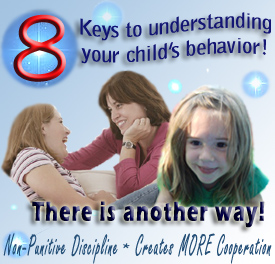 WHAT: Transform Your Parenting Audio Series
WHERE: On your computer.
TUITION: $65 only $44 Over 4.5 hours of information to build your emotional awareness and understanding of conscious parenting. There is no formula, there is only compassion and understanding. Read the COURSE OUTLINE
Are you and your kids constantly arguing?
Are everyday routines a battle?
Would you like to know how to connect and communicate effectively with your kids to solve problems without power struggles?
You can NOW!
What people are saying...
"Thank you, Lori. You have transformed our house."
~ Diane D.

"Great webinar - amazing information!!!"
~ Michelle G.

"Thank you so much, Lori, for this valuable, supportive and very helpful information. My husband and I feel empowered and comforted ourselves, knowing that we now have better tools to be better parents to our son."
~ Melanie A.

"GREAT webinar! I learned so much and I love the personal aspects of the session."
~ Soni S.

"Lori gave me an example and I used it... Wow! My daughter's eyes popped out of her head! This stuff really works."
~ Julie F.

"This seminar gave me a new perspective on parenting."
~ Mark F.


Want to have Lori speak at your school, organization or event? E-mail Now! to find out more about lectures, seminars and private coaching.



TEACH Online Bookstore
Visit the Online Parenting Bookstore for personally selected book recommendations.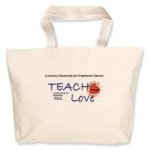 Show your support for LOVE by displaying the TEACH logo on your STUFF!
Visit the new TEACH through Love E-STORE for merchandise - T-shirts, mugs and more!




The TEACH tool is a step-by-step process of conflict resolution. Forget yelling, threatening, begging or bargaining - start connecting with your kids.
Learn to recognize real needs. Download and Share the - NEEDS LIST

Thank you for sharing your experiences and for building an amazing community of awareness, inspiration and support! Wishing you a fantastic adventure wherever you may be!
Warm regards,


---
Lori Petro | TEACH through Love
Transforming the Emotional Abuse of Children
www.teach-through-love.com * Los Angeles, CA 90065

KNOW SOMEONE WHO MIGHT ENJOY THIS INFORMATION? Share it with friends and family by simply clicking "Forward" in your email program.

DO NOT REPLY TO THIS MESSAGE. This message was sent from an unmonitored address, and all replies are automatically discarded.
---