TEACH THROUGH LOVE - AUGUST 2009 EDITION

August 11, 2009
Volume 1 Issue 3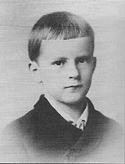 "Children are educated by what
the grown-up is and not by his talk."
~ Carl Jung
Jung child




TEACH THROUGH LOVE HOME
LA PARENTING EXAMINER
E-NEWSLETTER ARCHIVES
MAKE THE PROMISE
THE MAMA BLOG
TELL A FRIEND


Introductory Seminars

2009 scheduled dates:

September 2, 2009 @7pm
Lansdale Public Library
Lansdale, PA
View Flyer
**RAFFLE - Attend this complimentary seminar and you'll be automatically entered to WIN FOUR (4) F*R*E*E TIX to SESAME PLACE!
September 12, 2009 @11am
Rose Scharlin Co-op Preschool
Los Angeles, CA
View Flyer

All seminar participants receive a $25 coupon off future parent education services.

Parenting Classes
October 1 - November 19
8-week Parent Education Course
Thurs 4:30-6:30pm
Rose Scharlin Preschool, Los Angeles, CA
View Flyer

RSVP is required. Please visit the website for more information.

Want to schedule private coaching or your own group session.
Send us an e-mail!



Beyond Consequences, Logic, & Control, Volume 2


A wonderful guide for parents dealing with children exhibiting difficult or severe behaviors, foster kids and children with trauma histories. A must read for any adoptive parent.

Dare to Love: The Art of Merging Science and Love Into Parenting Children with Difficult Behaviors


Through a series of questions and answers, this book gives practical, effective, and loving solutions for any parent struggling with his or her child. It will leave you feeling empowered, hopeful, and excited to be a parent, again.
1. Stress Management for Parents - Examiner.com
2. Toddler Development - Examiner.com
3. Developing Emotional Intelligence - Examiner.com

The TEACH tool is a step-by-step process of conflict resolution. Forget yelling, threatening, begging or bargaining - start connecting with your kids.
Want to learn how to use loving, connected speech with your child? Download the language model - Using Words That Work

Wishing you a fantastic adventure wherever you may be!
All the best,


---
Lori Petro | TEACH through Love
Transforming the Emotional Abuse of Children
www.teach-through-love.com/about-us.html
Los Angeles, CA 90065 | Direct: (323)793-0852

KNOW SOMEONE WHO MIGHT ENJOY THIS INFORMATION? Share it with friends and family by simply clicking "Forward" in your email program.

DO NOT REPLY TO THIS MESSAGE. This message was sent from an unmonitored address, and all replies are automatically discarded.
---